Popular Free Downloads:
All of our staff training manuals in one handy download!

A totally customisable free staff handbook download.

Keep on top of your expenses with our free profit and loss calculator.
Free Restaurant Manager Resources
Finance, Credit & Loans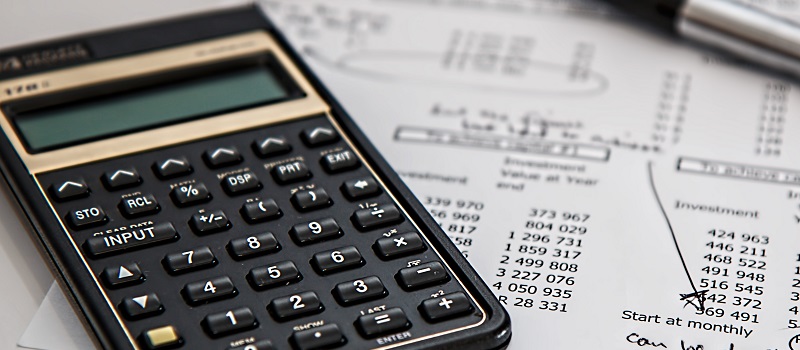 Financial Planning and Management For Your Restaurant Business.
What is financial management all about?
It is important to point out that you should always seek the advice of a professional where your business finances are concerned. It is of great importance that you hire a good accountant to handle the overall management of your business finances. However it doesn't hurt if you understand the terminology and methods your accountant uses. This section does just that, we have taken the main areas and broken them down, along with examples to help you better understand your restaurant finances.
1. The Balance Sheet.
Basically the balance sheet shows how your finances are arranged, it shows:

What assets you own (buildings, vehicles stock etc).


What debts you have (creditors lend you money/stock and are known as liabilities).


What people owe you (debtors).


What capital you have invested in the business (money paid into the business by you).
The balance sheet is only truly accurate at the time it is made, as your incomings and outgoings are changing all the time. In effect the balance sheet gives you a 'snap shot' of your restaurant finances at a certain date. The way in which the figures are entered onto the balance sheet is known as 'Double Entry', which means that figures taken from one side of the balance sheet are added to the other side to make the figures balance-hence the usage of the term balance sheet!
Follow the link below to see an example of a balance sheet, to give you a clearer understanding of how they work.
EXAMPLE BALANCE SHEET
2. Cash Flow.
The purpose of the cash flow statement is to show the movement and availability of cash throughout your restaurant over a period of time, usually a monthly or yearly format It shows how your cash is made available to pay your suppliers, staff and other 'creditors'. To put it simply the cash flow shows the money you have coming in, the money you have going out and where it goes!
Follow the link below to see an example of a cash flow statement, to give you a clearer understanding of how they work.
EXAMPLE CASH FLOW
3. Profit & Loss.
The profit and loss account shows how well your business has performed financially in it's trading activities over a set period of time, usually a year. Although profit and loss does not mean cash profit, it is an indication of how well your restaurant turns stock/services into profit and how much of a profit margin it makes. A profit and loss account should contain the following information:

Sales Revenue (money you have made from trading).


Cost of Sales (stock).


Gross Profit Margin


Operating Expenses (Wages, Bills Etc).


A Profit Before Tax Figure (PBT).
Follow the link below to see an example of a profit and loss account, to give you a clearer understanding of how they work.
PROFIT AND LOSS
In order to keep your restaurant solvent it is very good practice to get into the habit of keeping an eye on your spending at all levels.
An accountant will need to see proof of all purchases and sales you have made anyway, but for your own financial management I strongly recommend you look at what you spend each week and try to determine where and how you can save some money on your operating costs.
---
You may also like...
Looking to borrow money or wanting to apply for a credit card, mortgage, overdraft, business loan or even car insurance for your restaurant? This article covers the areas you need to consider when applying for finance, borrowing money and applying for credit for your business. Looking after your money is important, especially money you borrow. READ THE ARTICLE.