🔥 Popular Free Downloads
All of our staff training manuals in one handy download!

A totally customisable free staff handbook download.

Keep on top of your expenses with our free profit and loss calculator.
🔥 Popular Pages
⭐ Popular Resources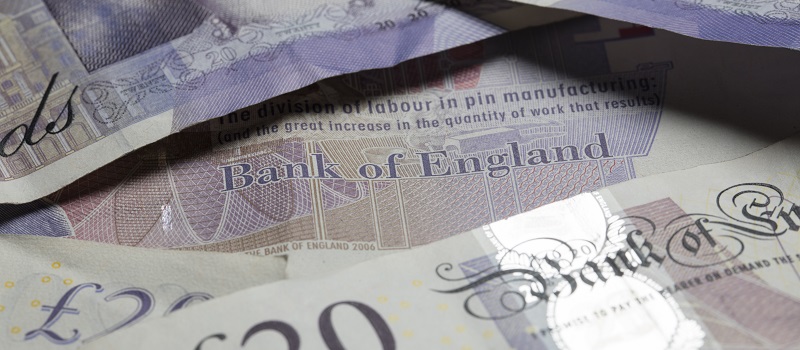 Restaurant Finance and Funding"Business loans, credit cards and mortgages."
If you are thinking about setting up a restaurant business it is vital that you find the right type of funding and finance to make sure you have the best possible start. Whether you need a commercial mortgage, a business loan for buying a leasehold or equipment, or even a consolidation loan to place all your debts in one place, there are various types of business loans and lines of credit you can follow.
Types of Business Finance?
The conventional types of funding and finance available for your restaurant are business loans, credit cards and mortgages, and what type you can get and how much you can get all depends on what you are worth to the bank!
Business Loans:
Obtaining a business loan or commercial mortgage is typically more straightforward if you have property to use as collateral or a track record of savings to demonstrate your financial management skills.
For example, if you own a property worth £300,000, you could potentially secure a loan of up to £225,000 (75% of the property's value) to finance your restaurant business. However, if you don't have property to use as collateral, you will need a strong credit history or be prepared to accept a smaller loan.
Before applying for a business loan, it's essential to research the high street banks to compare their rates, terms, and conditions. Many banks offer specialised loans for the hospitality industry, with features such as flexible repayment schedules or lower interest rates.
Make appointments with business managers at your preferred banks, as they can provide all the necessary information regarding the loans and mortgages available through their institutions.
When meeting with business managers, be prepared to present a comprehensive business plan detailing your restaurant's concept, target market, and financial projections. This will help the manager assess your loan application and determine the most suitable financing option for your needs.
Additionally, they may offer valuable advice and guidance on how to maximise your chances of securing the loan.
By thoroughly researching your options and presenting a well-prepared business plan, you can increase your chances of securing a business loan or commercial mortgage that meets your restaurant's financial needs. This funding will serve as a solid foundation for launching and operating a successful restaurant business.
Credit Cards:
Credit cards can be a convenient yet potentially expensive means of obtaining finance and funding for your restaurant, as they often come with high interest rates. However, with careful research and comparison, you can discover attractive deals from banks or other reputable credit card companies offering 0% interest on balance transfers for existing credit and new borrowing.
For example, you might find a credit card with a 0% interest rate on purchases for an introductory period of 12 to 24 months. This could allow you to finance some of your restaurant's initial costs, such as equipment or inventory purchases, without incurring immediate interest charges.
Be aware, though, that once the introductory period ends, the interest rate will likely increase to a standard rate, which could be significantly higher.
When considering using credit cards for financing your restaurant, it's essential to have a clear plan for managing and repaying the debt to avoid spiralling interest charges. Set up a budget and timeline for repayment and, if possible, make more than the minimum monthly payments to reduce the outstanding balance more quickly.
Additionally, some credit cards offer reward schemes or cashback incentives, which can provide extra value when used for business expenses. For instance, you might earn points for every pound spent on the card, which could be redeemed for travel, merchandise, or even statement credits.
This can provide further savings and benefits for your restaurant business.
While credit cards can be a useful financing tool for your restaurant, it's crucial to carefully assess the costs and benefits, compare offers from different providers, and have a solid plan for managing the debt. This will help ensure that your restaurant remains financially stable while making the most of the credit card's advantages.
Business Insurance:
Insurance is a crucial aspect to consider when arranging funding and finance for your restaurant. Ensuring that your business is adequately insured protects your assets and can save you money in the long run.
Some loan providers may offer competitive deals on various types of insurance, such as car, van, and building insurance, when you take out a loan with them. This not only safeguards your assets but could also result in significant savings for your restaurant.
When evaluating insurance options for your restaurant, it's essential to consider a range of policies to cover various aspects of your business. These may include:
Public liability insurance:
This covers potential claims arising from injuries or property damage suffered by customers, suppliers, or other third parties while on your premises.
Employers' liability insurance:
This is a legal requirement for businesses with employees, covering potential claims related to employee injuries or illnesses sustained while working for your business.
Contents insurance:
This covers the cost of replacing or repairing items within your restaurant, such as kitchen equipment, furniture, and fixtures, in the event of theft, damage, or other incidents.
Business interruption insurance:
This provides coverage for lost income and operating expenses if your restaurant has to close temporarily due to unforeseen events, such as a fire or flood.
When exploring insurance options, consider working with a specialist broker who has experience in the hospitality industry. They can help you identify the most suitable policies for your restaurant and find competitive rates. Additionally, they may be able to secure package deals that combine multiple types of coverage into a single policy, simplifying the process and potentially saving you money.
Securing the right business insurance is a vital component of establishing a financially stable and protected restaurant. By thoroughly researching your options, working with experienced professionals, and taking advantage of potential deals offered by loan providers, you can safeguard your business and potentially save on insurance costs.
In conclusion, securing appropriate finance and funding is a critical aspect of establishing a successful restaurant business. With numerous lenders and financial products available in the market, it's essential to thoroughly research and compare options to ensure you make the best choice for your unique circumstances.
By seeking professional advice, sticking to well-known and reputable lenders, and carefully considering the various aspects of financing – including business loans, credit cards, and insurance – you can set a solid foundation for your restaurant's financial stability and long-term success.
Remember, the key to securing the right funding is diligence, persistence, and informed decision-making.
You may also like...
Dive into our comprehensive article to explore the advantages and drawbacks of this financing option, and learn how it compares to alternatives like bank loans, credit cards and crowdfunding. Gain valuable insights to make informed decisions for your restaurant financing requirements – read our guide on equity release financing and uncover new possibilities for growth and success.