🔥 Popular Free Downloads
All of our staff training manuals in one handy download!

A totally customisable free staff handbook download.

Keep on top of your expenses with our free profit and loss calculator.
🔥 Popular Pages
⭐ Popular Resources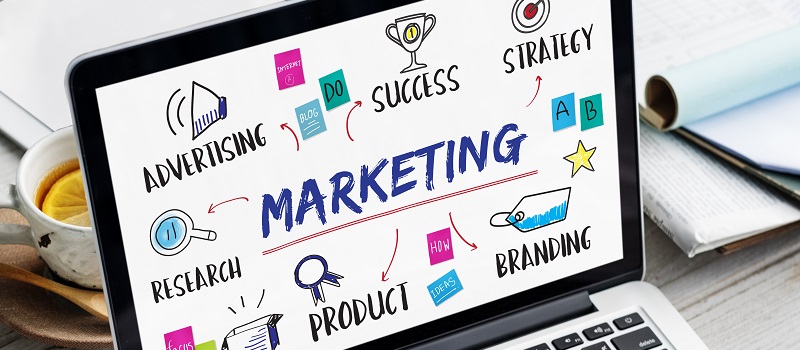 The 8 Steps to Effective Restaurant Marketing
Written by The Restaurant Doctor UK Team
Last Updated: 20th October 2023
In the competitive world of the restaurant industry, effective marketing can make all the difference in attracting new customers and retaining existing ones. Whether you're a new restaurant owner or a seasoned pro, developing a strong marketing strategy is essential to the success of your business. Here are eight key steps to effective restaurant marketing that can help you reach your target audience and grow your business.
What's on this page:
Step 1: Identifying Your Target Market
Step 2: Advertising Effectively
Step 3: Promotions and Special Offers
Step 4: Providing an Exceptional Customer Experience
Step 5: Branding Your Restaurant
Step 6: Paid Media
Step 7: Organic Search
Step 8: Tracking Marketing Data

Step 1: Identifying Your Target Market
Understanding your target audience and their needs is crucial in crafting a marketing strategy that resonates with them.
Conduct market research through surveys, interviews, and focus groups to gain insights into your potential customers' preferences, habits, and demographics.
Creating customer personas based on this research can guide your marketing efforts, helping you to tailor your message to the right people.
Consider factors such as age, income, location, and dining preferences when defining your target market.
Step 2: Advertising Effectively
Choosing the right advertising channels for your restaurant is essential to reach your target audience. Consider print (local newspapers or magazines), radio, social media (Facebook, Instagram, Twitter), and online platforms (Google Ads, Yelp).
Ensure that your advertisements stand out by using high-quality images, engaging copy, and clear calls-to-action.
Regularly measure the success of your advertising campaigns using metrics like click-through rates and conversions, making adjustments as needed to maximise their impact.
Step 3: Promotions and Special Offers
Creating promotions and special offers can incentivise customers to visit your restaurant. Offer deals that attract new customers while retaining existing ones, such as discounts for first-time visitors, loyalty programmes, or limited-time offers like seasonal menus.
Collaborate with local businesses or events to create cross-promotional offers. Track the success of your promotions using tools like coupon redemption rates or social media engagement to learn what works best for your target audience and adjust your strategy accordingly.
Step 4: Providing an Exceptional Customer Experience
A welcoming atmosphere and excellent customer service can turn first-time visitors into loyal customers. Train your staff to provide top-notch service through regular workshops, ensuring they're knowledgeable about your menu and can handle customer queries with ease.
Personalise the customer experience by remembering regulars' preferences or celebrating special occasions. Encourage positive reviews by asking satisfied customers to share their experiences on review sites like TripAdvisor, Google Reviews, or Yelp, and respond to feedback to show that you value their opinions.
Step 5: Branding Your Restaurant
Developing a unique brand identity helps your restaurant stand out from the competition. Use logos, colours, and design elements that reflect your restaurant's personality and create a memorable experience. For example, if your restaurant focuses on sustainability, incorporate eco-friendly materials and messaging into your branding.
Consistently use your brand across all marketing channels, such as your website, social media, and print materials, to establish a cohesive and recognisable identity.
Step 6: Paid Media
Paid media, such as sponsored content or pay-per-click ads, can be an effective way to reach your target audience. Choose the right platforms for your campaigns, such as Facebook Ads, Google Ads, or Instagram sponsored posts, ensuring that your ads reach your ideal customers.
Create compelling and targeted paid media ads with eye-catching visuals and concise messaging that grab attention and drive interest in your restaurant. Set a budget for your paid media campaigns and monitor the return on investment (ROI) to ensure effectiveness.
Step 7: Organic Search
Search engine optimisation (SEO) is vital for improving your restaurant's online visibility. Conduct keyword research using tools like Google Keyword Planner or Moz Keyword Explorer to identify relevant search terms related to your restaurant.
Optimise your website content by incorporating these keywords in your page titles, headings, and body text, making it easy for potential customers to find you through search engines.
Build backlinks by collaborating with local bloggers, partnering with relevant businesses, or getting listed in online directories. Improve your online reputation by encouraging customers to leave positive reviews and engaging with them on social media platforms.
These efforts will increase your website's authority and search engine rankings, making it more likely for potential customers to find your restaurant online.
Step 8: Tracking Marketing Data
Measure the success of your marketing efforts by analysing data, such as website traffic, customer demographics, and conversion rates. Use tools like Google Analytics to track this information and gain insights into your audience's behaviour, allowing you to refine your marketing strategy.
Track metrics like email open rates, social media engagement, and online reservation rates to identify areas of improvement.
Adapt your marketing strategy based on these insights to continually refine and improve your efforts, ensuring you're reaching your target audience effectively.
Conclusion
Developing an effective marketing strategy is crucial for the success of any restaurant business. By following these eight key steps, you can reach your target audience, grow your customer base, and build a strong brand that customers will remember.
With a commitment to understanding your target market, creating compelling advertisements and promotions, providing exceptional customer service, and continuously monitoring your marketing efforts' effectiveness, your restaurant will be well-positioned to thrive in the competitive food industry.