🔥 Popular Free Downloads
All of our staff training manuals in one handy download!

A totally customisable free staff handbook download.

Keep on top of your expenses with our free profit and loss calculator.
⭐ Popular Resources
🔥 Popular Pages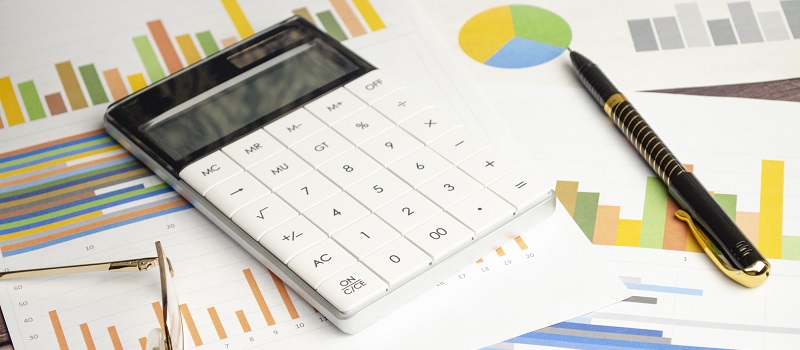 Understanding Restaurant Financial Management
Written by The Restaurant Doctor UK Team
Last Updated: 3rd November 2023
Although you may be in business because you love what you make, create, or sell, it is vital that you have an understanding of the financial aspects in order to survive and thrive. Finance implies numbers and complexity. Most relish the day when they can drop maths at school and assume that that will be the last they ever see of calculations and formulae. But in business, you have to understand your firms finances in order to understand how much money you are making.
Pricing Strategies and Forecasting Cash Flow
If you run a restaurant you have to be able to price the menu in such a way that you will earn enough money from the meals and drinks you sell to be able to pay all the wages, rent, light, heat and council tax bills that come your way and have enough left over for you to live on.
You also have to be able to forecast how much you will make in the months ahead in order to make sure you have sufficient cash flow to pay the bills when things go quiet.
Assessing the Value of Advertising
If you advertise in magazines, newspapers, or through specialist media then you need to have a mechanism for assessing whether you are getting value for the money spent: how many customers are coming in based on what they have seen?
It may be that your business employs a bookkeeper or accountant to run the numbers. That does not absolve you of the responsibility to understand what is happening.
The Role of a Business Plan in Securing Financing
If you are looking for any form of bank financing, then the development of a business plan will be a key ingredient. Whilst the basic outline of a business plan describes what you do and how, the guts of the document must be the financial forecasts and plans that demonstrate, to the prospective lender, that you are in control of and fully understand, your business.
Accessing Resources for Financial Education
Fortunately, you don't have to be a financial expert these days to get on the most out of your companies performance. Small business owners have access to a wide range of courses sponsored by government agencies to help the owners and managers become proficient in financial planning and management.
Home Learning Business and Marketing Courses
These tend to be modular programmes delivered in a way that does not demand too much time away from the business. Courses can be as little as a couple of days through to whole year or longer and lead to accredited qualifications. Even getting a basic grasp will enhance your ability to understand the financial dynamics of your business and allow you to make informed decisions.
Understanding Financial Dynamics
Learning can be easy and flexible to suit your personal circumstances. If you can't or don't want to attend a formal class environment, then there are a wide range of Home Learning Business and Marketing Courses available to study over the internet. Many of these involve study at your own pace and lead to recognized certificates or diplomas upon satisfactory completion. These range from:
✔ Fundamentals of bookkeeping
✔ Management accounting
✔ Business management
Even getting a basic grasp of the fundamentals of business will improve your chance of surviving as a small business. Remember that:
⚠ Half of all new small businesses fail in the first few years mainly due to a lack of understanding by their owners of the financial dynamics of their business and they simply run out of cash.
⚠ Research in the US has shown that 1 in 4 restaurants fail in the first year and 3 in 5 fail within 3.
Final Thoughts
Make sure that you are one of the 2 in 5 that succeed by getting all the financial help you can. Understanding and managing your business finances is crucial for the success and longevity of your business. By taking advantage of financial education resources such as courses, certificates, and diplomas, you can enhance your ability to understand the financial dynamics of your business and make informed decisions.
Remember, half of all new small businesses fail in the first few years, mainly due to a lack of understanding of their owners about the financial dynamics of their business. Don't let this happen to you, and take the necessary steps to secure your business's financial future.
You may also like...
Elevate your bar and cellar management skills with our comprehensive and engaging free online training programme. From inventory control and product rotation to maintaining optimal storage conditions, our expert-led training covers it all. Don't miss this opportunity to transform your skills and boost your career – click here to access our free online bar and cellar management training and start making a difference today!