🔥 Popular Free Downloads
All of our staff training manuals in one handy download!

A totally customisable free staff handbook download.

Keep on top of your expenses with our free profit and loss calculator.
⭐ Popular Resources
🔥 Popular Pages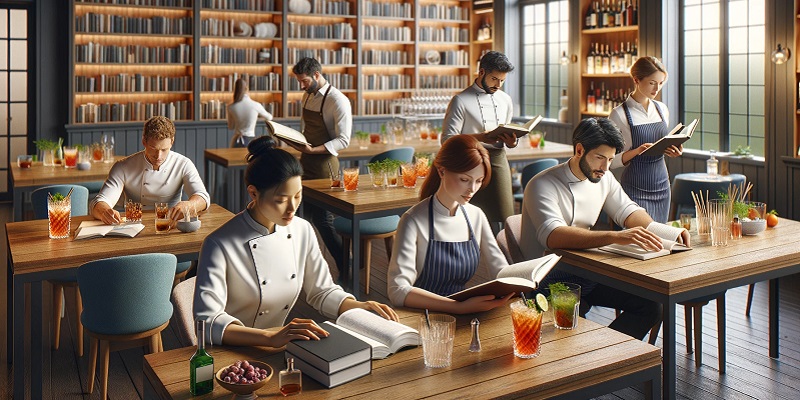 Terms and Conditions
Please read this disclaimer regarding the content of this website.
Links and Content
Care and due diligence have been taken to ensure all content on this site is suitable for people of all ages and beliefs.
Any links pointing to other sites are on this site for the convenience of our visitors, and any content from other sites is not endorsed by restaurantdoctoruk.co.uk. People visiting this site who use any of the links should always take care when visiting any website, although great care and attention has been taken to ensure no offensive or unsuitable websites have been linked to from this site.
All information contained within this site has been added because it is believed to be true and added without prejudice. Any user comments are not necessarily the views of restaurantdoctoruk.co.uk.
The owners and management at restaurantdoctoruk.co.uk will not be liable for any loss, injury, damage, or inconvenience caused through the use of any information or downloads from this site.
If you feel that information on this site is out-of-date or incorrect, please feel free to contact us, and we will investigate this and correct it if necessary.
Copyright
By visiting restaurantdoctoruk.co.uk and making use of the information contained on the site, you agree to the following:
Copyright of the material, including images, available at this site is owned by Daniel J Franks, restaurantdoctoruk.co.uk, and by individual contributors and advertisers. All rights reserved.
No information contained on the site may be used for commercial purposes unless the appropriate owner(s), as detailed above, has/have given prior written permission.
Images, logos, and information contained within this site may not be reproduced or published without the express permission of the copyright owner.
Reselling any of our products without our express permission will result in us taking legal action.
You may also like...
Looking to borrow money or wanting to apply for a credit card, mortgage, overdraft, business loan or even car insurance for your restaurant? This article covers the areas you need to consider when applying for finance, borrowing money and applying for credit for your business. Looking after your money is important, especially money you borrow.