🔥 Popular Free Downloads
All of our staff training manuals in one handy download!

A totally customisable free staff handbook download.

Keep on top of your expenses with our free profit and loss calculator.
⭐ Popular Resources
🔥 Popular Pages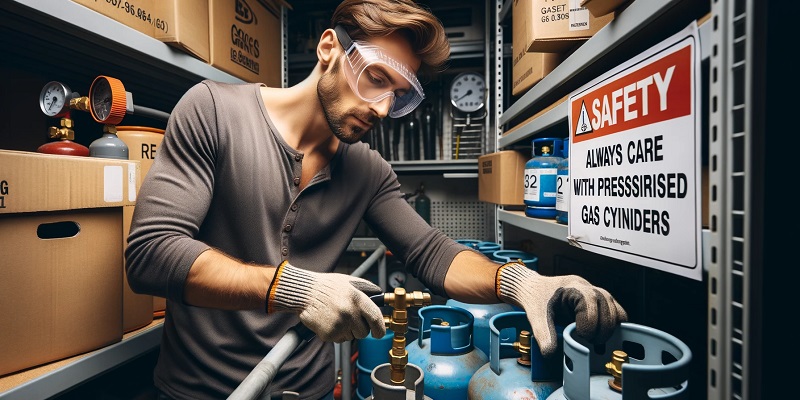 How To Change The Gas
Written by The Restaurant Doctor UK Team
Last Updated: 29th October 2023
<<< 8. Changing Kegs | 10. Changing The Post Mix >>>
ALWAYS TAKE CARE WHEN DEALING WITH PRESSURISED GAS CYLINDERS.
Changing a gas cylinder is a simple and straightforward exercise, the following steps will show you how to do this safely and correctly:
Even though the gas pressure gauge registers empty, you should close the tap on the bottle. Turn the knob tightly on the top of the bottle towards the 'close' position.
Using your spanner unscrew nut on the pipe connected to the bottle until it is removed.
Place the empty bottle safely and securely, ready for pick up by your supplier.
Carefully position your new gas bottle and secure it in place.
Pull out the plastic stopper from the connection on the bottle and insert the connection from the pipe. You must make sure this is level as it is vital to have a secure connection to prevent leaks.
Using your trusty spanner, tighten the nut on the pipe until it is secure.
Unscrew the knob on the top of the gas bottle towards the 'open' direction. You will hear a hissing sound, don't panic this is just the gas flowing into the pipe. You will also notice the pressure gauge rise to indicate full.
Go to the bar and dispense your drinks.
You may also like...
Understanding the shelf life of gin is crucial for both consumers and retailers, such as restaurants and bars. Gin, like any other alcoholic beverage, has specific storage requirements to maintain its quality and flavour over time.