🔥 Popular Free Downloads
All of our staff training manuals in one handy download!

A totally customisable free staff handbook download.

Keep on top of your expenses with our free profit and loss calculator.
🔥 Popular Pages
⭐ Popular Resources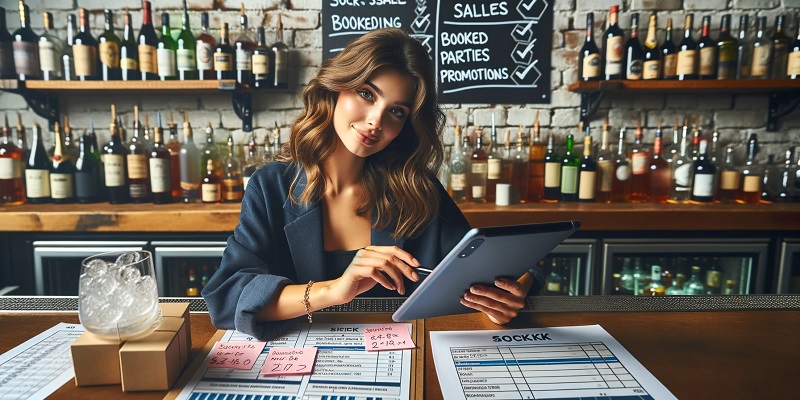 Working Out Your Stock Levels
Written by The Restaurant Doctor UK Team
Last Updated: 29th October 2023
<<< 2. Ordering Stock | 4. Stock Rotation >>>
It is handy to know what your stockholding is for a number of reasons, the main ones are;
✔ How long it takes you to sell your stock.
✔ If you have items that don't sell very well.
✔ To a certain extent to tell if staff are stealing from you.
✔ To see how much you are wasting.
Before we go into working out your stockholding we want to point out how you can use your stock levels to determine if you are wasting too much or if you have a thief in your employ.
If you haven't sold as much of an item as your stock level suggests then it has either been wasted or someone has nicked it.
If your stock level for an item suddenly drops when you conduct a count then you have too much wastage or somebody has nicked it. (We will go into wastage and dealing with thieves later on).
Back to calculating your stockholding.
Your stockholding can be worked out using the mathematical ratio
Stockholding = (End Stocks / Total Cost Of Goods Sold) x N
This means the total count you just did divided by how much it cost you to sell, multiplied by the number of days you are calculating, either month or year.
In order for you to do this ratio you would need to have your profit and loss account handy, as this has the cost of goods sold information on it.
(To find out more about profit and loss click here).
You may also like...
Looking to borrow money or wanting to apply for a credit card, mortgage, overdraft, business loan or even car insurance for your restaurant? This article covers the areas you need to consider when applying for finance, borrowing money and applying for credit for your business. Looking after your money is important, especially money you borrow.